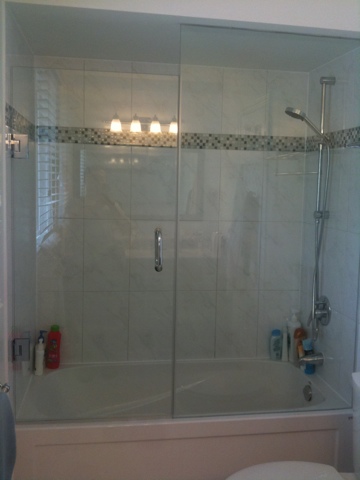 Just like the bedroom, the bathroom is the next area in the home that is supposed to be your own oasis. With some people, women in particular, the daily ritual of bathing or showering takes on a special form and meaning. But you are stuck with a shower curtain that is not only unsightly but can quickly become revolting over time when the material becomes clammy and slimy from wear and tear. Not to mention the constant abuse inflicted on the shower curtain if you have children and pets at home.
Now, you can address all that in one simple solution: replaced that old curtain with a tub shower doors enclosure in your bathroom.
Tub shower doors will immediately change your drab and ordinary bathroom into an elegant space. No more spending money to replace a shower curtain whose lifespan seems to get shorter and shorter. No more looking at the depressing bathroom that you would rather get away from that go into. No more brushing away at the moulds that sticks to the flimsy material.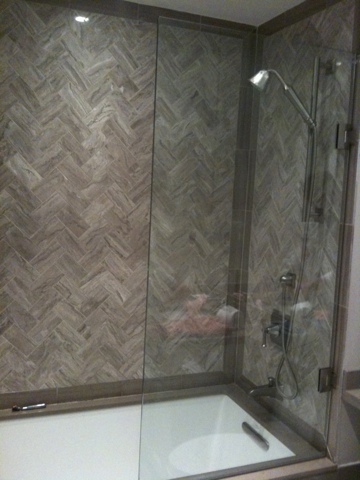 Nestled in your own cocoon inside the tub shower doors enclosure, you can escape for a few moments from the daily grind of work, the irascibility and temper tantrums of your kids, and the petty or big problems that nag you.
There are three types of shower enclosures: framed, semi-frameless and frameless. The frames can also vary from aluminium to metal and are vaunted for being economical and their long lifespan.
The price point will depend on how much modification you are introducing into your bathroom. For typical installations, we can provide you with products that are ideal for gung-ho clients who are perfectly comfortable with do-it-yourself options.
If not, we can send technicians your way who can take measurements and decide which products are perfect according to the style of the interior, dimension of the bathroom and the budget of the homeowner. Typically, in order to save on costs, a homeowner orders the simplest tub shower door fix panel that seamlessly blends into the already existing structure in terms of style and colour.