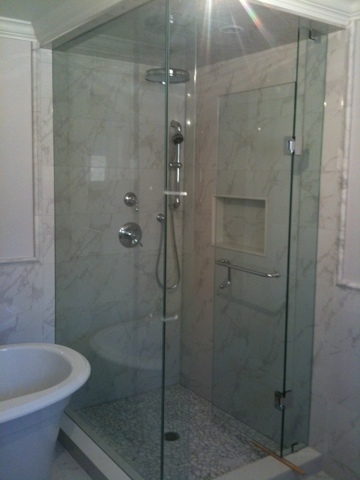 A shower glass doors enclosure will introduce a new dimension into your bathroom space. Just by installing one into your bathroom will immediately create an illusion of lightness and airiness. When it comes to the cost-per-inch, the amount of savings you will earn is very significant when you compare it to a full-blown renovation project in order to get a similar result.
There are several types of shower enclosures:
The sliding type – by its very term, this type of enclosure involves a single- or double-door that skates sideways. This is also called in the industry as a bypass door.
Hinged type – this type uses metal hinge mechanism which allows the door to open outwards. It does need a lot ofspace so there's ample room for you to move around while the door is open.
Bi-fold type – this is distinguished by the marked split in the middle of the door. So when you open the shower enclosure, the door collapses on itself.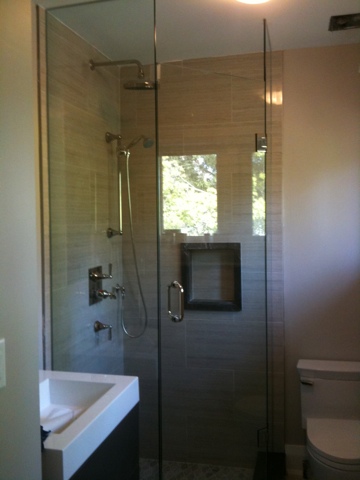 Each type of the above shower glass doors offers their respective advantages and disadvantages. So be sure to do your due diligence and make the necessary research online, particularly if you are going to install the enclosure yourself.
But why take that risk when we can assume that responsibility ourselves? Our expert technicians can install your shower glass doors enclosure correctly. That means no repeat jobs and no spills whenever you take a shower. However, if you have any complaints with our installation, we will send a team over to address your concerns at no extra cost to you.
We can be present throughout the whole process, from the design, evaluation, measurement and installation. Although this might seem a trivial to some, we aim to give our customers a peace of mind.
We also understand that no bathroom is the same. This is why we also offer custom shower glass doors in our range of services. You don't have to spend more money to modify your bathroom as our expert installers can adapt to any environment, regardless of whether you already have a fixed structure or just starting to build your bathroom.