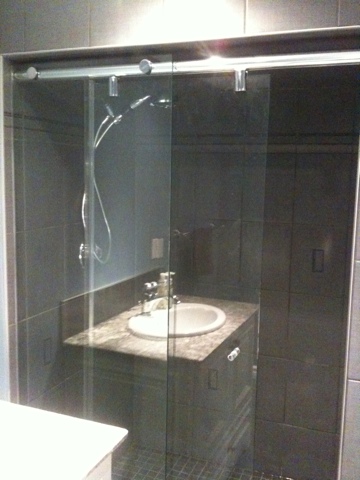 Sliding shower doors offer a delicious dilemma because they both take up and save space at the same time. For instance, you need the opening of your shower enclosure to be wide enough to accommodate the bypass door. If done right, however, this type of addition to your bathroom will introduce more elegance and functionality in your home.
More than any part of the house, the bathroom is always the barometer of how your guests will remember you when they leave your home. You can have the most expensive furniture in your living room or the biggest flat screen TV but if your bathroom leaves much to be desired, it will still reflect badly on you.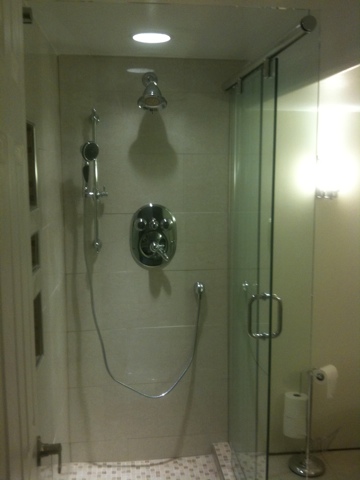 An elegant sliding shower door enclosure will immediately transform your bathroom without you spending hundreds and thousands of dollars for remodeling.Either you boost the resale value of your home or raise your social stock as you continue to impress your friends and guests.
Here are just some of the benefits of installing a shower enclosure:
• They last longer than shower curtains
• They are more effective in keeping the water from spilling over into the floor.
• They are more aesthetically appealing
• And putting it more bluntly, a custom sliding shower door doesn't look cheap
Innovation has drastically changed the way we approach shower enclosures. It's not anymore the typical boxed area with transparent and shapeless glass to keep the water in. Although they were very functional, the design requirements of today's home necessitate the evolution of the industry.
The multiple choices can be both a curse and a blessing. Because of the sheer number of products available in the market, it can be overwhelming for you to choose the right 90-degree sliding frameless glass shower door for your bathroom.
Fortunately, our long experience in the field allows us to take out guesswork out of the equation in the installation of sliding shower doors. When you call us, we can send a team of expert installers in your field so they can evaluate your requirements and suggest products according to the specifications of your bathroom.